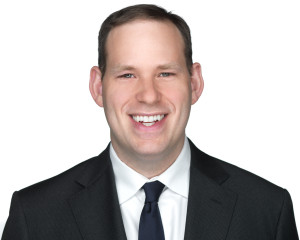 Seth Yohalem represents clients in challenging cases, including commercial and employment disputes, consumer class actions, and personal injury matters.
Among other matters, Seth recently represented the founder of a startup company in a multi-million-dollar dispute over its acquisition by a larger company. After a series of rulings in WJY's client's favor, the case settled with a substantial payment by the acquiring company.
Shortly before forming this firm, Seth helped secure an eight-figure jury verdict in his clients' favor in a complex civil conspiracy case involving the unlawful dispersal of real estate sale proceeds. The Seventh Circuit specifically cited testimony Seth elicited at trial when it largely affirmed, resulting in a judgment in excess of $17 million.
In the past, Seth has represented clients as varied as Fortune 50 companies in toxic tort matters to the estate of an elderly patient with dementia pursuing a wrongful death claim against a nursing home that had neglected him.
In 2015, 2016, and 2017 Seth was selected as an "Emerging Lawyer" by Leading Lawyers. In addition, Super Lawyers named Seth a Rising Star in 2018 and a Super Lawyer in 2020.
Before founding this firm, Seth practiced at Scandaglia & Ryan and Kirkland & Ellis LLP.
Seth graduated from Columbia Law School where he was selected as a Harlan Fiske Stone Scholar all three years, was a senior editor on the Columbia Journal of Law and Social Problems, and published an article on criminal sentencing. For his undergraduate studies, Seth attended Amherst College, where he graduated magna cum laude and won the award for best senior thesis in Philosophy.
Seth lives in the East Lakeview neighborhood of Chicago with his wife, Olga, and two small children.
Email: syohalem@wjylegal.com
Phone: 312-278-3153